Liverpool Network Theatre Group is returning to Lowlands Garden again this summer,  in association with Wanderlust Theatre Company.
This year, they present Shakespeare's "The Taming Of The Shrew" on Friday 21st July 2017 at 7.30pm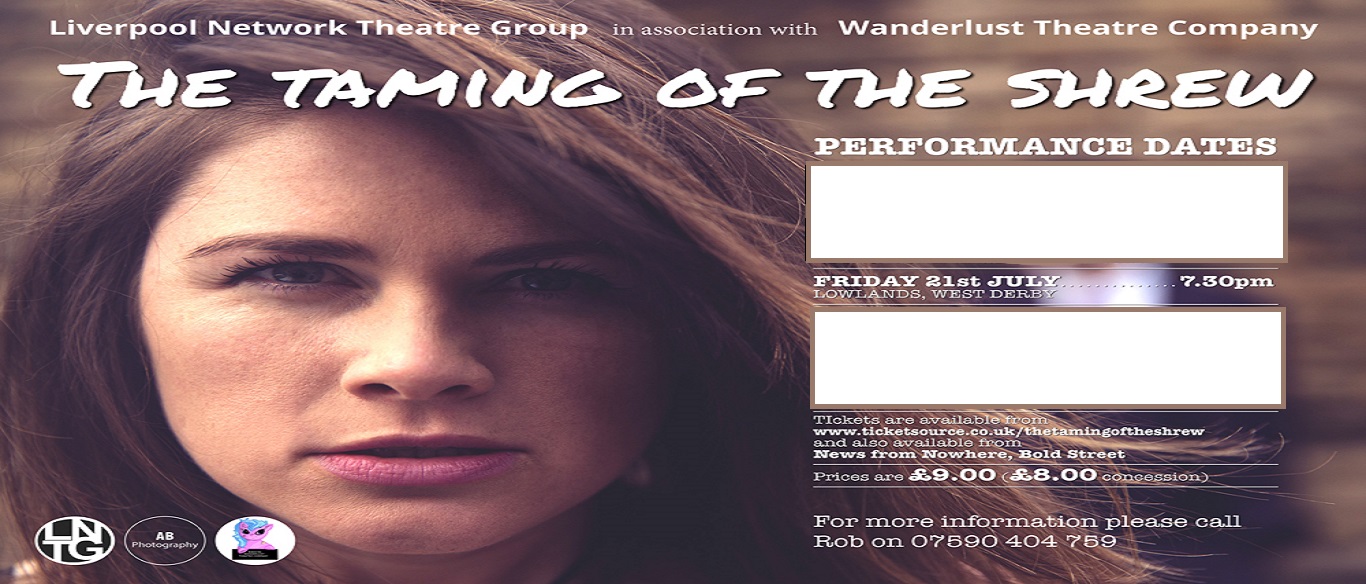 Lowlands bar is open for the event.
Tickets are available from www.ticketsource.co.uk/thetamingoftheshrew and also available from News from Nowhere, Bold street.  Prices are £9.00(£8.00 concession).
For more information please call Rob on 07590 404 759