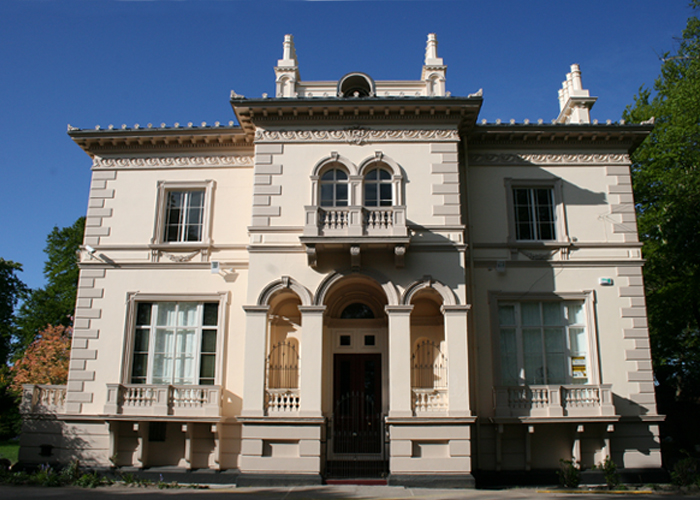 Around 20 organisations meet regularly at Lowlands, the home of the West Derby Community Association.
Lowlands is a beautiful Grade II-listed mansion set in a rare Victorian city woodland garden. It was built in the Italianate style by Thomas Haigh, a builder and architect, in 1846 on land leased from Lord Salisbury who was, and is, the Lord of the Manor of West Derby.Two other families lived there – the Dunns and the Tappenbecks – until the most distinguished resident moved in. He was Thomas Randles Withers, Victorian grandee, connoisseur and social benefactor.
As a top stockbroker and chairman of Liverpool's Stock Exchange, he had many contacts among the city's movers and shakers – the real-life Forsytes. His father Richard, also a former chairman of the Stock Exchange, lived in a nearby mansion – appropriately called Uplands (which still exists, as a nursery).
The Witherses had a Lake District home – Briery Close, which is at Windermere on the Ambleside Road. Thomas Randles Withers died in 1899, leaving a widow and nine children aged between five and 20. Mrs Margaret Withers lived on at Lowlands until 1930.
At that time many of West Derby's historic mansions were being torn down to make way for housing. Alderman Ernest Cookson, who lived next door, recognised the importance of Lowlands. He bought the house with its lovely garden and saved it from demolition and development.
Lowlands was used by the Inland Revenue for offices following bomb damage to Liverpool's India Buildings. After the Revenue moved out, Alderman Cookson sold Lowlands to the West Derby Community Association for a very reasonable price in 1957.
Until 1966, Lowlands was the home of the Pillar Club where many of the great groups played in their early days. They included the early Beatles (then the Quarrymen), Gerry and the Pacemakers, the Searchers, Hollies and Billy J. Kramer. Beatles manager Brian Epstein was a visitor.
George Harrison frequently visited Lowlands as a teenager. He honed his guitar skills there with the Les Stewart Quartet.
Lowlands is available for hire for receptions, corporate events and other meetings. Tel: 0151 226 5352
Lowlands has now reopened after a £1.2 million renovation and refurbishment supported by the Heritage Lottery Fund, other major charities and individuals. The magnificent building has been returned to its early Victorian appearance and features authentic external and interior colour schemes. In addition, the mansion has been brought up to 21st century standards with a lift and other facilities for disabled people.
Latest News

July 18, 2022


Tai Chi and Keep Fit
Tai Chi and Keep Fit classes for tomorrow (19th July) have been cancelled. Both classes will return ...

March 21, 2022


Creative Writing Group
This group is open to anyone who wants to write.It doesn't matter if you have been writing for yea...

July 12, 2021


Room Hire
Are you looking for a venue to hold a private function or team meeting? Beautiful Grade II-listed Lo...